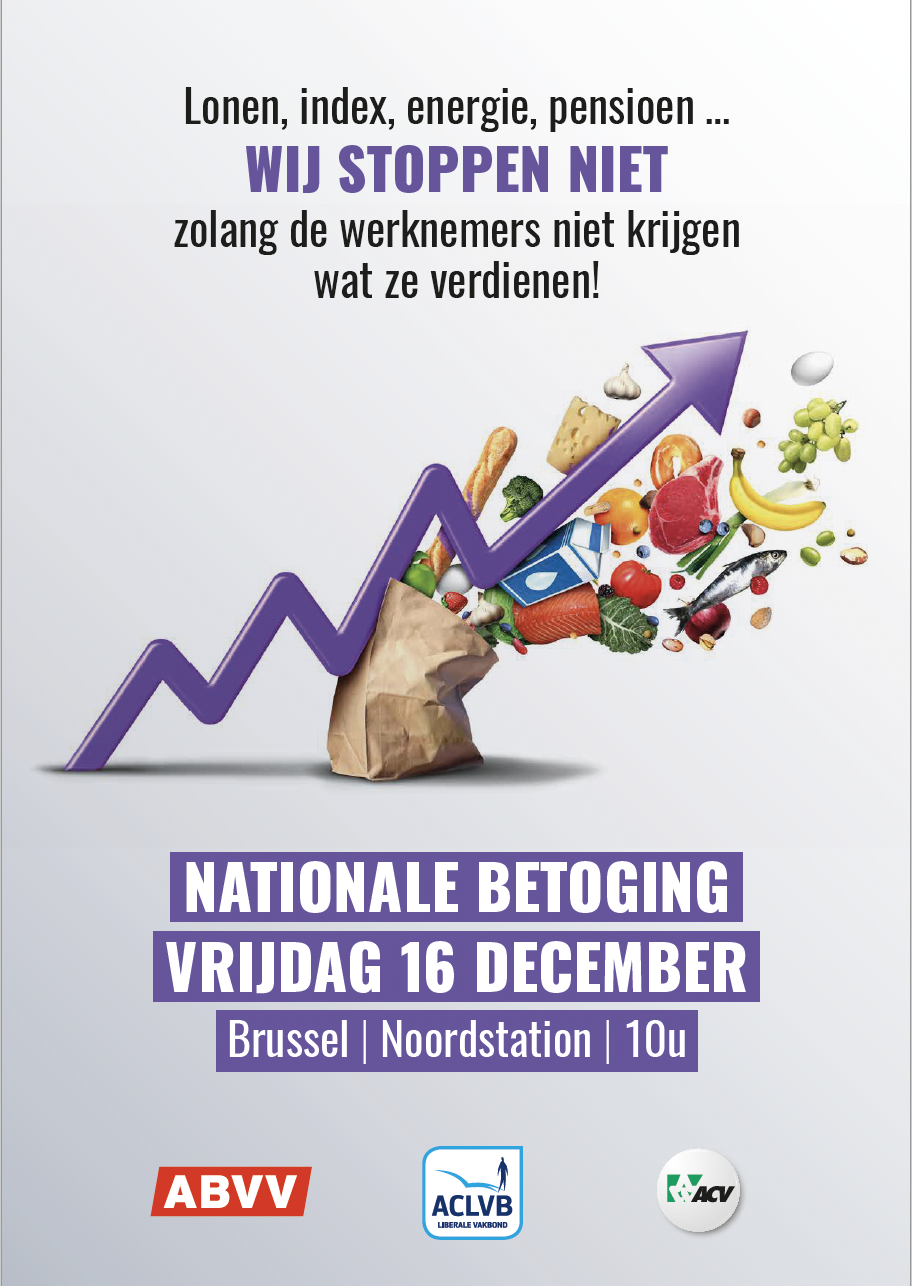 Loonsverhogingen, de automatische indexering, energierekeningen, pensioenen … Zolang de werknemers niet krijgen wat ze verdienen, stoppen wij niet!
Op vrijdag 16 december komen het ABVV, het ACLVB en het ACV op straat voor loonsverhogingen, bevriezen van de energieprijzen, meer belastingen op kapitaal, behoud van de automatische loonindexering en tijdskrediet, een vrouwvriendelijke pensioenhervorming en tegen de uitbreiding van de flexi-jobs. Je vindt meer uitleg in dit pamflet.
ACOD Onderwijs betoogt mee. We spreken af om 10.00 u aan het ministerie van Onderwijs (Koning Albert II Laan 15, 1210 Brussel – vlak bij het Noordstation). Contacteer eventueel ons secretariaat in je regio of provincie, misschien kan je in groep naar Brussel komen.
De vier onderwijsvakbonden dienen een stakingsaanzegging in om iedereen de kans te geven aan de betoging deel te nemen. Je kan een halve of een volledige staken. Als je lid bent van ACOD Onderwijs, heb je recht op een stakingsvergoeding.